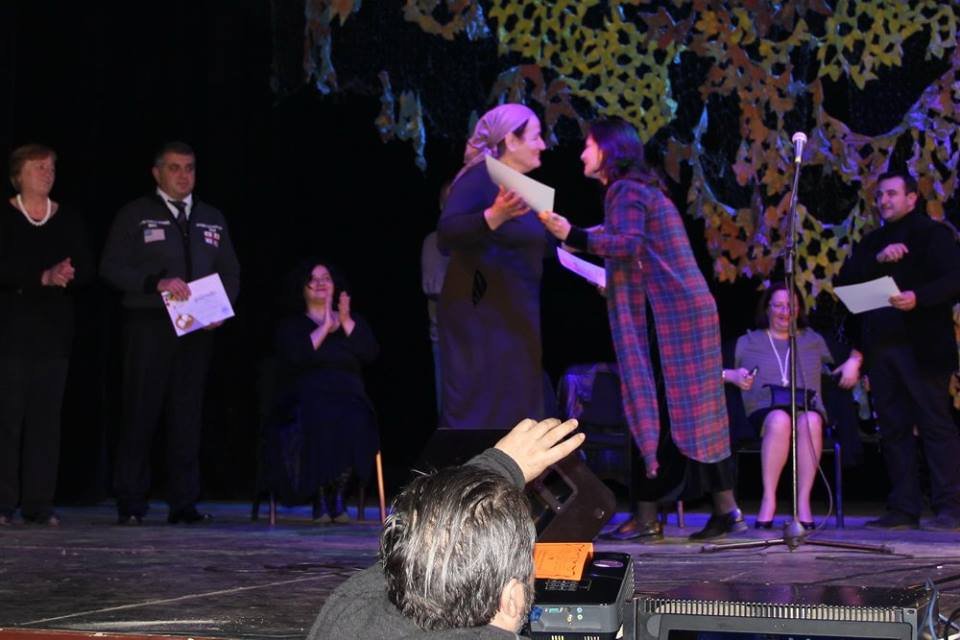 Several weeks ago, Manuchar Panchulidze (the director of Dzevri public school), Rezo Chinchaladze (McLain representative) and Tato Pataridze (film director) visited Duisi Public School. The reason of their arrival was that they wanted to make a friendship with our school. Also they offered us to take part in a festival in Kutaisi called "N-ovation", which was taking place in Lado Meskhishvili Theater. So, we had to play a performance. It was a great chance for us and we accepted this proposal.
My classmates and I decided to play The Misfortune of Darispan, which is the work of David Kldiashvili and our Georgian language teacher Nestani Mutoshvili did her best to prepare us for this day very well. In this performance there were participating seven children including me: Maya Bagakahvili, Feride Kavtarashvili, Islam Machalikashvili, Muslim Khangoshvili, Larisa  Gaurgashvili, Malika Margoshvili and Ruslan Chikovani.
So, on 28th December we went to Kutaisi with our teacher (Nestani Mutoshvili), the director of our school (Lily Sviakauri) and the headmaster of Roddy Scott foundation (Lia Margoshvili). Our performance was at 3 pm. The chairman of jury was Nika Tsulukidze, one of the most famous actors in Georgia. The hall was full of people. We were quite nervous, because we were introducing the whole Pankisi, our school and Kist people and it was very responsible thing. But, despite this nervousness, everything went very well and when we finished, the spectators and the jury was so excited, that everyone stood up and they applauded us for several minutes.After this, the jury members came on the stage and greeted us. Also, they said, that it was the best performance of The Misfortune of Darispan they had ever watched.
Then, we went to the great hall, in which there was awarding. The awarding started at 8 pm and our school has won the nomination, "The Discovery of the Festival" and we got diplomas and certificates. We have also won a holiday to Ureki for 10 days with our director for the next summer.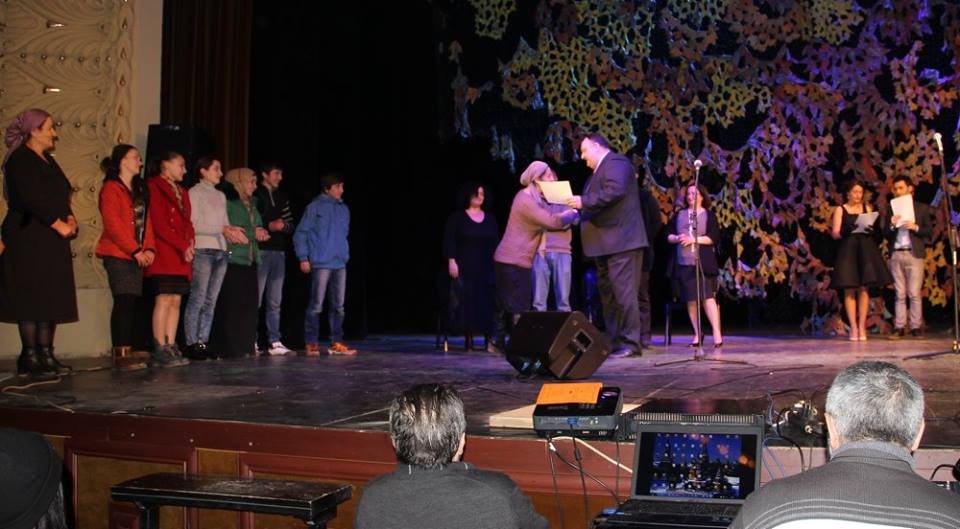 In the end, we said goodbye to our Dzevri Public School students, who were supporting us and went back to Pankisi.