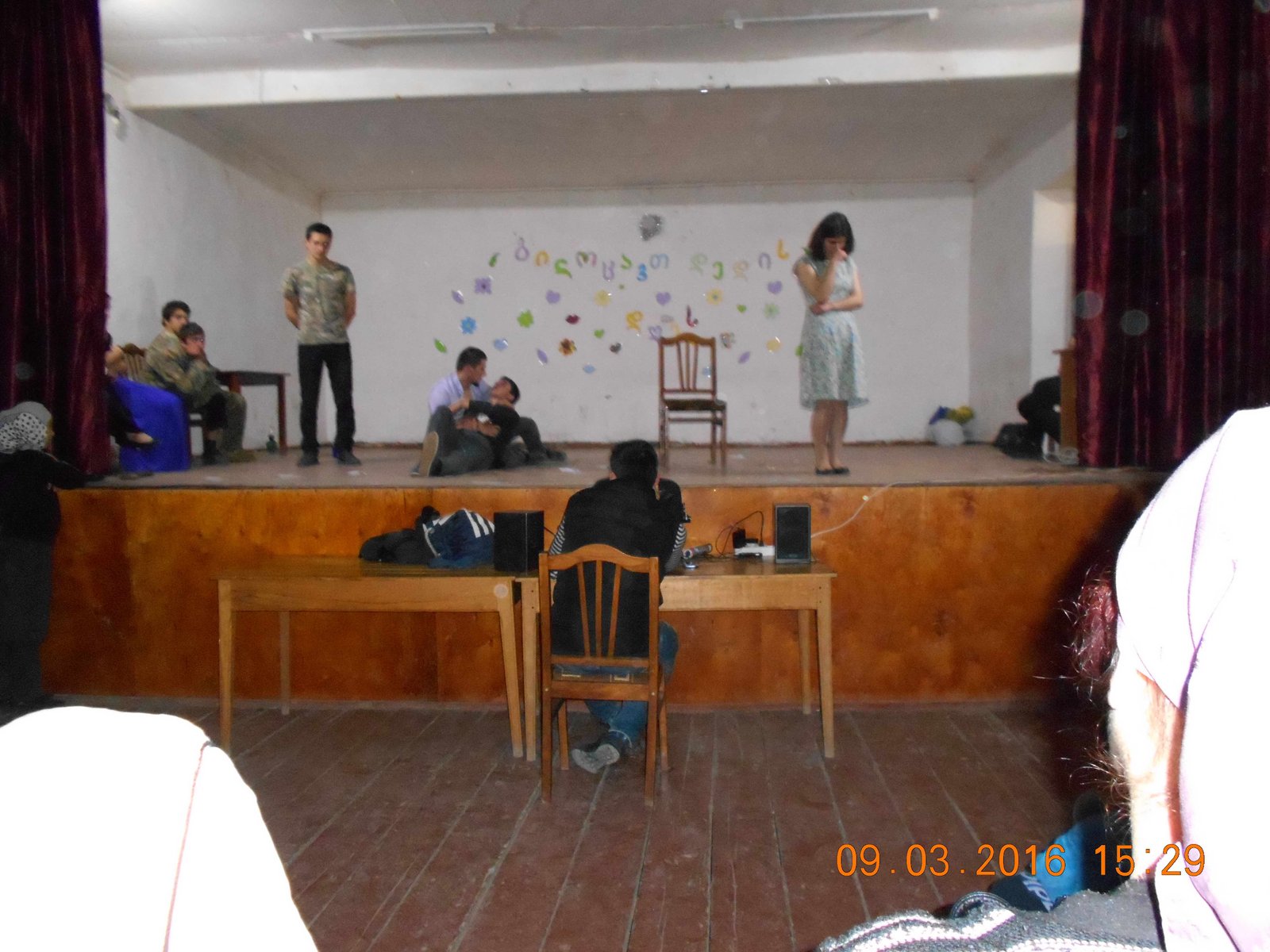 On 9th of March, we had guests in Pankisi . They were representatives from Terjola's municipally: the Governor of their resource center, the headmaster of Dzevri public school Manuchar Panchulidze, the Director Tato Pataridze and the representatives of McLain association Rezo Chinchaladze and Jeremy Gaskil. They brought a play called "I See The Sun". It was held in Duisi's Cultural House.
Few weeks ago children from our school went to Terjola and played a performance "Misfortune of Darispan", but friendship hasn't ended with it and their visit is a bright example of this.
The performance of Dzevri public school's children was really exciting and sensitive. The play was professional and well-prepared. The spectators were so amazed that at the end of the play they stood up and applauded for a few minutes.
Then we went to the Duisi Public School, had a dinner and talked about our future visits to Svaneti and our endless friendship.