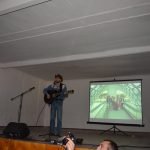 This Tuesday a singer, Shota Adamashvili, visited RSF. He gave us a wonderful concert. These songs were different from these sung in other concerts in Pankisi. He sang western country folk songs. It was a great challenge for us, something different to what we used to listen to in Pankisi. All RSF students, their parents and visitors from government attended this concert.
At the same time on a big screen there were our RSF students' photos, showing our trips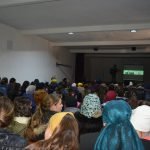 in Georgia. The hall was so full of people that there was "no place for needle to fall". it is said.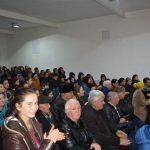 After the concert, the director and our teachers talked about RSF students' successes. The students' parents thanked RSF staff for their children's success. We took lots of photos.
So, the day was beautiful. Everything was really nice, especially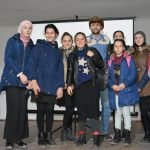 the songs. Everyone liked it very much. During the songs we danced in the hall. It would be great if had chance to have such concerts like this again.