On 5th September Estonian Embassy visited RSF. Their visit was originally planned 2 month ago but due to bad weather conditions it was postponed. The Estonian Embassy visited RSF and gave a great evening to RSF students and locals. The Estonian Embassy brought a great film "Tangerines" (Mandarinebi), which is a 2013 Estonian-Georgian film directed, produced and written by Zaza Urushadze, filmed in Guria, Georgia.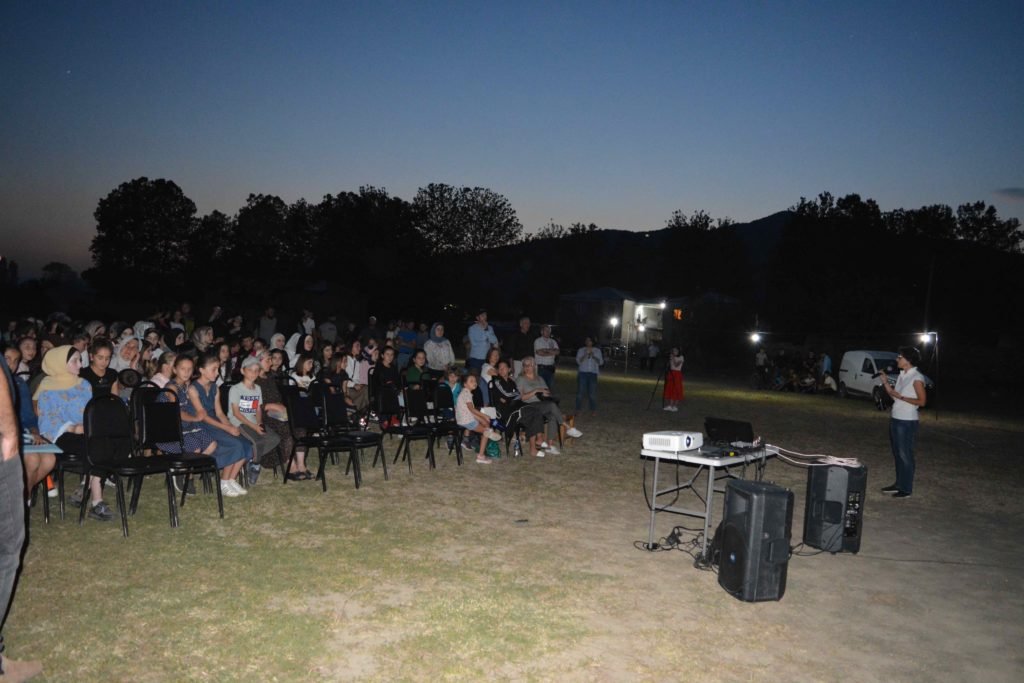 Pankisi Students and their parents were happy having this opportunity. It was symbolic to watch this film in Pankisi, inhabited with Kists (Chechens) with Estonian Embassy.
It was a great evening. The film started at 8 p. m. and it was the first time Pankisi youth watched a film in an open air, at night.
RSF expresses gratitude to the Ambassador and Embassy of Estonia for this evening.
RSF as usual continues its sole aim, which is the continued provision of English language tuition and opportunities to the children of Pankisi.
RSF staff.