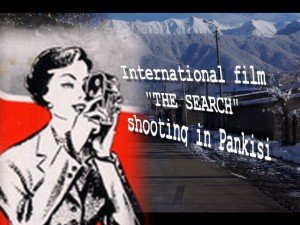 The French film director Michel Hazanavicius is making a film in Pankisi. "The Search" is the name of this film. This is built on the Chechen-Russian war. This is dramatic film and it tells us the adventure of a brother and a sister who have lost each other during this war.
We take an interview from an assistant George Khomeria.
Interview
1.     What is the content of this film?
As we know, 1994 began the first Russian – Chechen war and the second war in 1999. This film is aimed to show the world what harm Russia made to Chechen people.
2.     Who is the director of this film?
The director of this film is French director Michel Hazanavicius.  He won many Oscars for hi film "The Artist".
Who are acting the main roles?
In this film, the main roles are by Juliana Zevash and Steve Bukmer.
4.     Are people from Pankisi acting in this film?
Yes they are.
5.     What is the budget of this film?
This film has a private budget.
6.     When is the premier of this film?
This film is not finished yet so it will be at the end of the November.