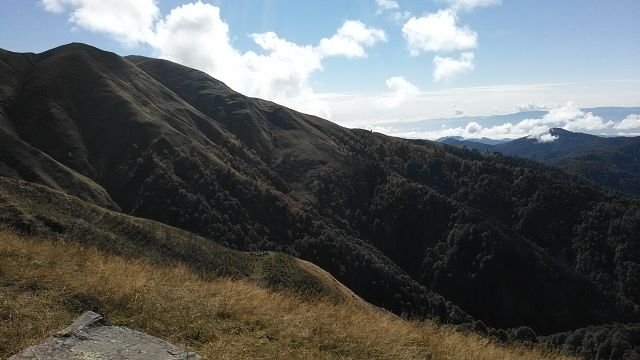 Anyone who loves traveling should visit the Pankisi Gorge where are a lot of sites to visit. Particularly here are beautiful mountains. Tbatana in Pankisi, is known for the unique tree species, which is in Batsara Reserve, Utxovari. Georgia's longest river Alazani flows here. It originates from the mountain Borbalo.  it's a great place for  people go to Tbatana in summer and relax. They take their cow's there to make cheese and butter, as there is a lot of grass for them to eat in summer. The cheese made in the mountains is tasty. It has mountain grass flavor.
The fresh air in Tbatana is very healthy so people ill with tuberculosis went there.

Pankisi Gorge is also know for it's waterfall in Khadori. There is also therapeutic water. It isn't pleasant to drink, but it's good for health.
Those interested in our gorge can visit and see our beautiful region and enjoy these places.