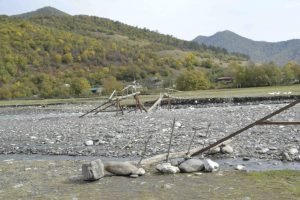 In my village, there is a bridge that is between Khalatsani and Duisi.
For many years, this bridge was connecting these two villages, but the villagers always had problems with it. In spring and autumn, when it is raining, the river Alazani is becoming bigger and it always takes bridge away. The bridge is wooden and badly built. It is made by locals. When the river takes away the bridge in every season it is necessary to make another, but it needs lot of trying and it takes time. Sometimes it takes weeks. The villagers can't go to another village if they don't have some transport. For students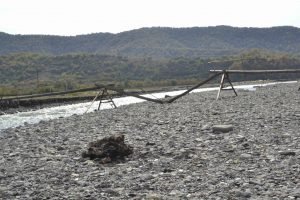 that are studying in Duisi public school it is the biggest problem because after school when they go to preparing courses, they miss the school bus. It is the biggest problem for students to go home after their hard work. We have applied the government several times, but no solution yet.