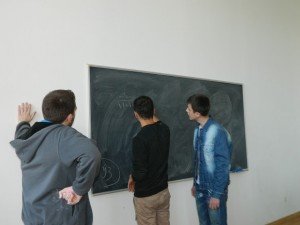 Jokolo Public school, one of the most successful schools in Pankisi, has achieved a success and became more popular three weeks ago when Roddy Scott's former students won a maths Olympic.
It was on April 4th when three boys from eleventh grade formed a team called Jokolo and took a part in maths contest. The first tour was held at the local school and they did it perfectly, They also passed second the tour and took 24 scores from 30 points. In the third tour there were only ten groups from sixty teams and it took place in Tbilisi the capital city of Georgia, From San Diego State University, the professors and teachers of this university attended this competition. The test was extremely difficult but o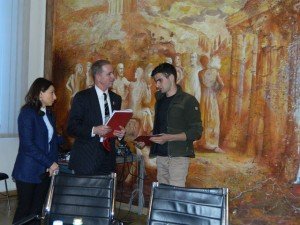 ur team got 14 points and it was incredible and they won that Olympic
They presented their village and school with a fantastic success and happiness. The
were awarded with a reward and of 25%
finance for studying at San Diego State University. But most brilliant was that they confirmed that Khist people are as clever and as intelligent as other national people and they can do anything if they enterprise, of course.