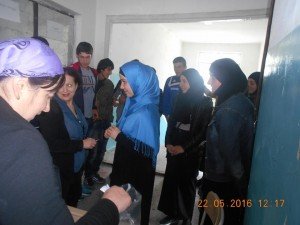 May has come. It's the last month for 12th grade students at school. They were getting for the examinations during this year. Last year they passed four exams and this year they had to pass four exams: English, Literature, Maths and History.
They have prepared all of these subjects. Of course, English wasn't a problem for them because RSF gave them the opportunity to pass English perfectly. It was shown in their results; our students had the best results.
We were very proud of our friends and they hope they will have better scores in national exams.