In the world, there are many poor people who haven't food and clothes to wear. That's because they haven't money and jobs. I have seen on TV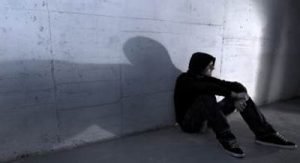 many children selling simple things like tissues, lemons and so on. For example: In Pankisi there aren't works to do and jobs to work. Unemployment is one of the biggest problems in the developed countries and in Georgia too. Today I asked some women on about their opinions on this issue.
A young woman said that she hasn't got an education because in the past people didn't have chances and money to study and get an education. "But in spite of this I would work somewhere for example as a cleaner or in a café as a cook and have my own income. But there aren't any jobs and it's impossible".
A 64 years old woman told me that now she is old but she hasn't had any work and hadn't worked anywhere, because there weren't any chances.
They agree with each other and think that teenagers shouldn't make this kind of mistake. They have to get education and then life will be easier.