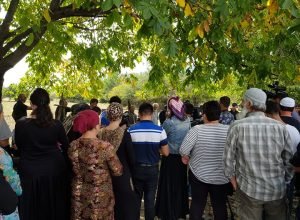 The festival "Pankisoba 2018" was organized by the government to be held on 22 of September. However, the population of Pankisi expressed disappointment, because the father of killed Temirlan Machalikashvili is standing in front of the Parliament building in Tbilisi. The people in Pankisi think that conducting the festival was inappropriate while they are demanding justice and the government does not listen to them.
The horse-race and concert were arranged for today's festival but the local participants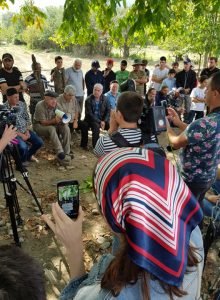 refused to take part in the festival. The authorities were forced to leave Pankisi.
Today at 14:00 the protest of Temirlan Machalikashvili's family was held. The residents of Pankisi and guests from Tbilisi arrived to support the family. The festival "Pankisoba 2018" was canceled.