On Saturday we (Roddy Scott foundation students) visited to Lopota, where we spent a wonderful time. David Lee, President of MAGTICOM and Gvantsa Shengelia, Deputy Minister of Refugees and Accommodation) invited us there. I can say that it was one of the best days in our life. Everything was so beautiful. The place was surprisingly quite and attractive.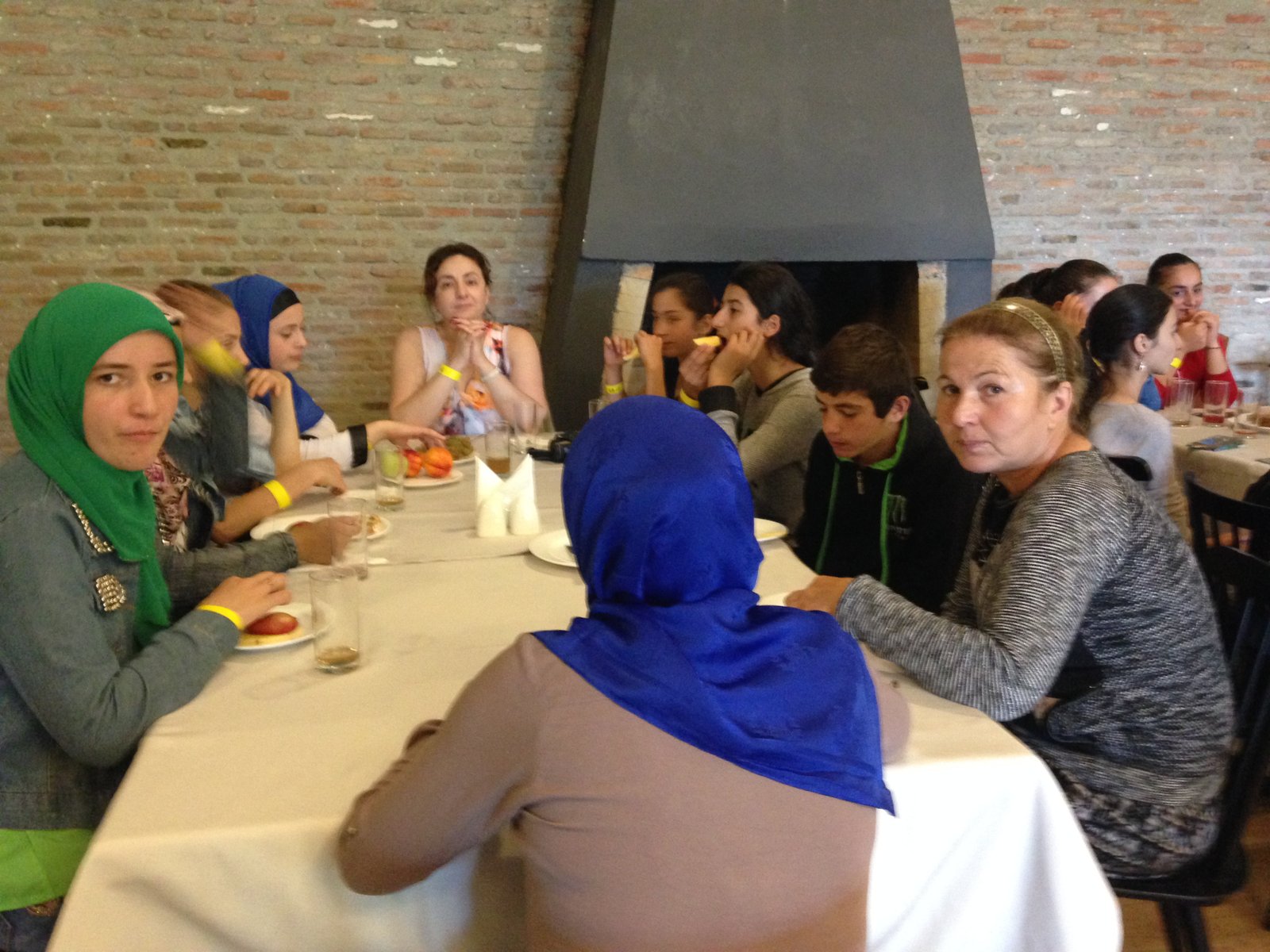 They also invited us for dinner. After dinner we looked around Lopota and we took many photos as a memorial of this day.
One of the best parts of that day was watching tennis. It was the final of Lopota Cup. We all love tennis, it`s a really nice sport and of course, all of us watched it with really big interest. In the final, two girls and two boys were left. Girl finalists were: Sopo Kherkheulidze and Iamze Salukvadze. The winner became Iamze Salukvadze, but both of them played really well. Men finalists were: Giorgi Kereselidze and Gela Gelashvili.  We supported Giorgi, but I can say that Gela was also a strong competitor. Giorgi Kereselidze won the game. He played perfectly and he really deserved the name of the winner. We also attended their awarding. After, we ourselves tried to play tennis. Of course we didn`t manage to do it as did professional players, but we tried it and we saw that it isn`t as easy as it seems.
All in all, I`d say that the day was really amazing and fascinating. We were impressed with the landscape of Lopota, it was like paradise. We were very pleased to get introduced with David Lee. He is very friendly and kind person, we still are under impressions with his characters.
We are excited with Gvantsa. She did really great work for us. She is really beautiful and it
was nice to have contact with her. She did her best that we enjoyed this day.
We RSF`s students want to say million thanks to David Lee and Gvantsa Shengelia. We are very happy that we had got the chance to meet them.
THANKS… THANKS…THANKS…