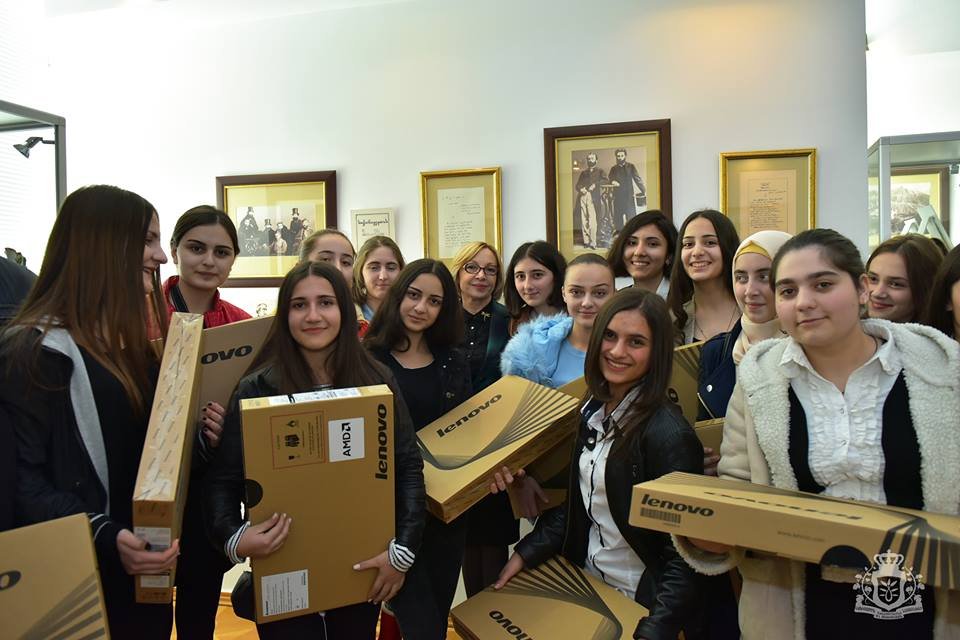 Three years ago we were told that if we get good points during this year we will be presented computers by the Ministry of Education.
All of us wanted to get this gift. It wasn`t easy. We had to do our maximum to achieve that. These three years were quite hard. From that day, we were told that we will be given computers, we did our best.
Several days ago me, my three classmates: Feride Qavtarashvili, Maya Bagakashvili and Larisa Gaurgashvili and our school`s director went to Kvareli, to Ilia Chavchavadze`s home- museum. There were gathered the best children from all Kakheti.
Several minutes after we arrived there, we were taken inside the museum. Then they gave us our private computers. We took photos with Lia Gigauri. We were so glad. It was a great to be among the best students of Georgia. We were proud that our hard work was rewarded. After all of that, we came straight home. This reward motivated us to do our best, work harder and to achieve our aims.
On the second day everyone congratulated us. Our classmates and teachers were very happy and wished us all the best.
Markha Natsishvili