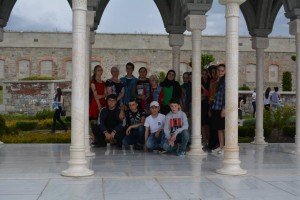 On the 4th of June, we RSF students and the teachers went to see the historical places in Samtskhe Javakheti region. It was a long and tiring way, but it was worth seeing.
Seeing Vardzia we were impressed so much that I didn't think to see anything more impressive that day.
But renovated Rabati Castle complex turned out to be a complete surprise. It was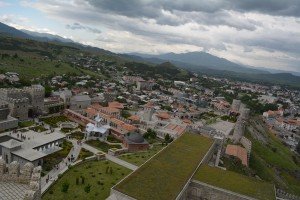 beautiful with its building. Within the 7 hectares castle complex there is a Church, Mosque, a Minaret and a synagogue built in the 13th century. It developed under the influence of different cultures over subsequent centuries and this is reflected in its architecture. The views from the top of the tower were great and unbelievable. It is renovated, but the sights of oldness are kept, which I liked very much.
On our way back we were full of impressions. We shared our opinions with each other and all of us were satisfied that we had a chance see it together. We took a lot of photos. It was a wonderful day.