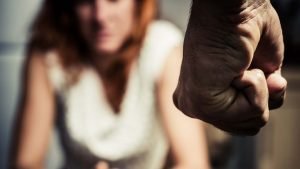 Yesterday we had a training session about violence. The trainers came from Tbilisi. They were from the Ministry of Health, and they talked about family violence.
They told us there are shelters in Georgia for victims. They can go and stay there until they have their own shelter. The women can take their children with them if they are under 18.
We also talked about children and we talked about trafficking, so we've discussed the solutions of these problems.
I liked this lecture, it was very useful information for us. Everyone has to fight for their rights not to be victims of any type of violence.