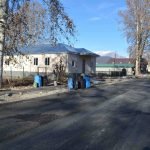 The works of making new drainage channels in Pankisi are still going on. Now they are making pavements and roads also.
In spite of the cold weather the workers are working every day. These works are done by the Department of Road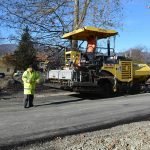 Building.
"The works are going on in Omalo and Jokolo too. We are making pavements and the
roads where it needs to be repaired. The workers are working hard. They start very early and finish very late in the evenings. Sometimes It is dark when they go home. We hope it will be finished very soon. In 2 weeks I think". Says the director, Tengiz Tkebuchava.