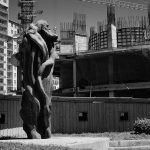 I want to speak about my favorite poet Galaktion Tabidze, the king of poetry.
During his life he was unlucky in love. His chosen one was Mery Shervashidze, but this was one-sided love. It's right that he hadn't known her well, but he loved her and devoted to her a poem "Mery", which is my favorite poem.
He expresses great love towards her in this poem. This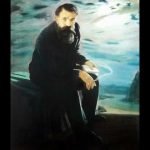 great feeling is expressed in another poem Without Love. He says in that poem, "The life isn't worth without love and even the death is colorless".
And really he went mad because of unlucky love and was placed in a psychiatric hospital.
He was a great poet of the world, the king of love poetry.