Each and every technology has its own advantage and disadvantage. For students, the mobile phone is one of them. Buying a mobile phone is very easy, but think twice before you buy it. In this world, mobile phones are really essential for everyone's life. It doesn't mean that you can't enjoy life without a mobile phone. When we talk about school students having a mobile phone it is a 50-50 chance of advantages and disadvantages. It is all up to the students. They can improve themselves or the same students can spoil their lives with the same mobile phones. It all depends on how they use mobile phones.
For instance, if a student has some problems at school, she or he can contact their parents immediately. A student with a mobile phone can contact with police at any harmful situation, or contact any useful department of their needs. So, the mobile phone is one of the best solutions to any emergency situations.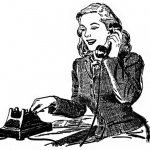 When we look back to earlier days, only aged people follow the news around the world. But nowadays the trend is changed and even school students know what is happening around the world. A student having a mobile phone means that student has got everything. When students are playing games on their mobile
phones, they don't care about the time, as they are concentrated fully on the game. Most of students choose night bed time for playing because no one would disturb them. So, they play until 3 or the early morning unless parents come and ask them to sleep. Some student chooses the sleeping time for chatting with friends. Chatting also makes them sleep until very late.