A group of young people from Pankisi and other parts of rural Georgia are visiting the "Heart of America", courtesy of the American Embassy in Georgia. They are busy and are absorbing the country, its culture and its people on an incredibly busy and exciting schedule. They only have time to post these photographs below with a brief note, but will write more extensively when they get settled and have a moment to reflect on this incredible journey. Please enjoy their journey with them the through these photographs.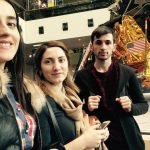 The Smithsonian Institute. Washington.
Mariam , Beka, Luisa and Shengeli have been working hard and meeting amazing people at the United States Institute of Peace in Washington DC. What a long way from Georgia. What great ambassadors for the Pankisi in the USA.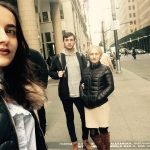 And today they have made it to the Big Apple, New York.
The New York theatre where they went to see Cats, the musical
More pictures in Washington.