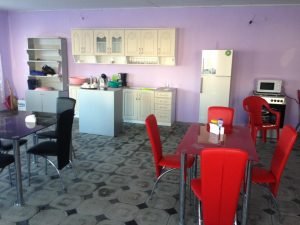 In Pankisi we have a new tea house. It is called "Tea House". It's only a few weeks that it is opened but it is very popular. As well as tea there are also traditional foods. Locals are very glad because in the gorge until now there weren't such good and comfortable places.
The director is Jana Gorgishvili. In Pankisi there are some cafes, a few restaurants but this is the first tea house in Pankisi We took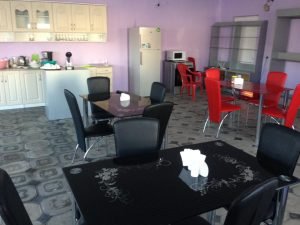 an interview with Jana Gorgishvili. She was very pleased and offered us tasty tea. "We offer people a choice of tea (black, green) and various traditional food. We've got pizza, and some fast food (burgers, sandwiches) too. The main thing in our tea house is the warmth and hospitality for our visitors". Says Jana.
The tea house is a great place to meet friends and have a good time.