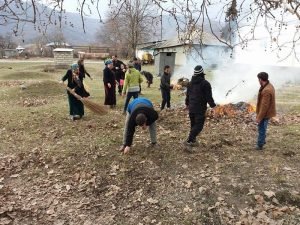 Today, the children from "Medina 2015" were cleaning the territory around their school, which the local government has just given them.
This school is for disabled children in Pankisi and they have 20 students. They are working since 2016. The school works three days a week and the children study various subjects and activities there such as knitting, felt-making, reading, writing, math and so on.
This center is supported by the European Union, "ASB" in Georgia and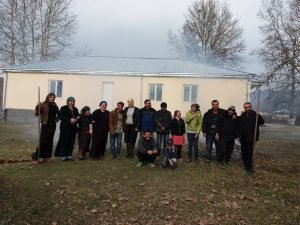 other organizations, such as MAC ( Mc Lain Association for Children).
The students were happy that they'll have better classes. All of them were working hard.
Thank everyone for their happy days.