On Friday, in the local club there was a training about children rights by a trainer Nino Giorgadze. She was a very good trainer because she knew how to involve children in different activities, as being involved makes them open to society.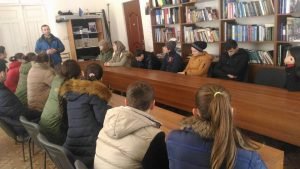 What about the training? I think it was very interesting for us. She explained to us many things that I did not know so far. The training lasted 3 hours and during this time all of us received information that is useful for us.
The trainer was a very clever and interesting person she gave us examples from our ordinary life and told us of situations and told us how we had to behave in each of them.
So, at the end each of us was pleased and excited. It will be great if we have more training like this.