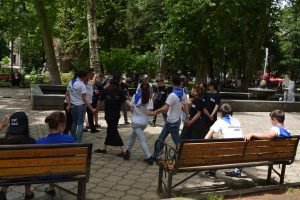 We RSF students were in Dzevri and Kutaisi. It was the best trip in my life. It was a long way but it was worth going. I'm excited. The people were very friendly, hospitable and attentive. I'm full of impressions.
Dzevri public school director Manuchar Panchulidze is the most kind, intelligent, hospitable and great person. I can't express my impressions about him with words. He is the best school director in the world. I wish that every school had a director like him.
He hosted us in his house and the next day took us to look around Kutaisi. Our friends from Dzevri were with us and we got closer with them. They were very friendly. I liked them so much.
We went to Kutaisi City Hall, met Terjola municipality staff and Resource Center Director.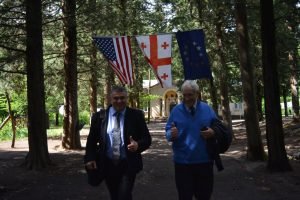 At the end I want to thank Mr. Manuchar Panchulidze for everything. Thank you so much Mr. Manuchar!