Mari Gulbiani's documentary film, "Before Father Gets Back," won the first prize for the best documentary film in the "Women international festival" in the city of Aswan, Egypt.
The film is shot in Pankisi gorge and is about friendship, longing and separation. The main heroes of the film are two girls from Pankisi Gorge, Imaan 13 years old, and Eva 12 years old. They both are RSF students.
The film director, Mari is actively involved in the process of movie- introduction in Pankisi schools within the project Kino Skolashi (Film in school).
"The main characters I found in Duisi school, where I had sessions about film making", said Mari, the film director. "Like the majority of the gorge children, these girls' fathers are away, in other countries from home by different reasons, and in the film it is shown how hard it is living without dads, how much they miss them".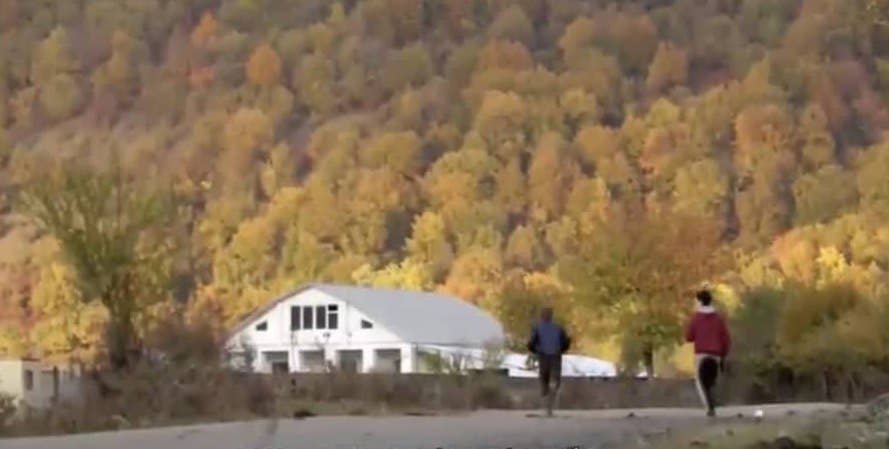 In the film there are short films, shot by Iman and Eva, they show Pankisi from their perspectives.
There's the second line of old people, who're discussing ongoing events in gorge. They express their concerns. Melancholy and pain is felt in their discussions.
The documentary film "Before Father Gets Back" is made by National Film Center support. The premiere was held in Sheffield, Great Britain. Later it was shown in the documentary film competition section, in the International Film Festival in Sarajevo. A few days ago it was shown in Prague and Copenhagen.
We want to congratulate Mari Gulbiani and RSF students Eva and Imaan on winning the first prize. Mari really deserves the best awards, as she is a very good person and a good professional. She is the best friend of all the children in Pankisi. We wish her good luck in her career.