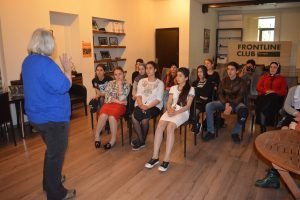 On May 14th, RSF students went to Tbilisi to a documentary film festival. We were invited by the CineDocYoung Tbilisi staff.
The US Embassy supported us with accommodation. We met with America's documentary film editor Mary Lampson. A seminar about editor was held for us. We screened her films. She was very interesting person, and she shared her experience with us. We had a lot of questions about making films and she answered them clearly. The seminar was very interesting and productive.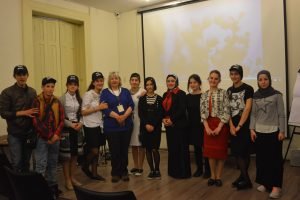 After seminar, we were taken to the Cinema House to watch documentary films. After the films, we met one of the German film directors. We asked him questions.
I want to thank US embassy for supporting us and giving the opportunity to be involved in the activities like this.
It was an amazing day.