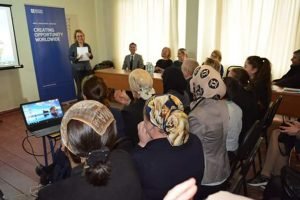 It is certainly true that motivation defines children's desire to set impact goals. Not only is necessary to have internal motivation, but also external motivation and encouragement represents a considerable factor for accomplishing our attempt to achieve our goals.
Every project or enterprise that has been implemented in Pankisi valley is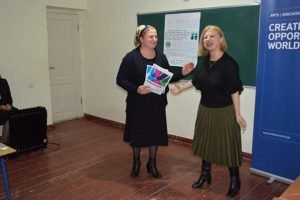 viable. The British Council has realized the project Continuing Professional Development for Teachers, which ran for ten months. This project aimed at teaching students to gain the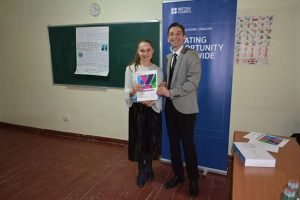 skills that are needed in the 21th century to empower, to succeed in the future and giving students opportunity to be engaged, to learn from each other as well. To feel secure and valuable as members of the team. Our lessons have radically changed and turned into appealing and enjoyable atmosphere that challenge students to participate in the lesson process.
The project's closing event was held on 6th March in Roddy Scott Foundation office. Before the event children were assigned to write essays about their "dreams" and the winners were able to appear with their speech. What's more, teachers showed brilliant presentations about their achievements. At the end of the event the winners and participants were awarded with the certifications and tablets.
I would say that it is a great feeling when you introduce your work to others and it is evaluated positively.