The time to say "good-bye", has come. Goodbye my school, my friends, my teachers. These are the most precious people, who have been making our lives meaningful and interesting these past 12 years. They are people, who have been the part of our life.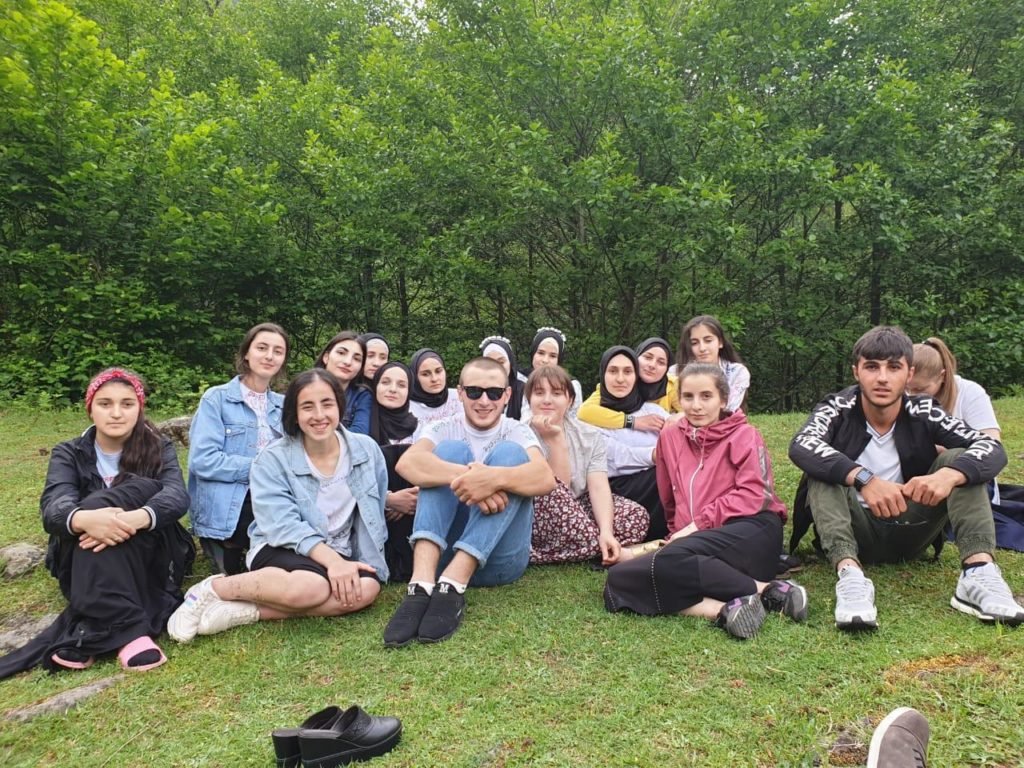 Ringing the bell we said goodbye to our feelings we have been accumulating these years, to the classroom  naughty life and desks that hide lots of memories of our childhood, to the teachers who shared  their experiences, joys and sorrows with us.
I remember myself being in primary school, looking at the 12th grade students' tearful eyes with surprise. There were many questions in my head. Why and why?
And today on my T-shirt someone has written: "You are lucky. Congratulations on rescue from the school". The author will be someone small, I understand. It is the way I felt when I was small. I also couldn't realize everything then.
And now these 12 years have passed. All my classmates have become my family members, as we have gone through our childhood together, with its good and bad sides.
Now, my advice to the school children is to use each minute, each hour and enjoy every second of school life. Respect teachers and their hard work, love and support your classmates, as you will miss them afterwards.
I already miss them, only a few days have passed, though.