Hello!
I am Bilal Duishvili, 16 years old. I live in Jokolo (a village in Pankisi) and study at Jokolo Public School. In this article I would like to talk about my experience as a Cultural tour Guide.
Since my childhood, I had a keen interest in everything. Most of all, I wanted to know about Kist's culture and traditions. I remember when I was younger, I used to ask many questions to my grandparents and received a lot of information from them.
Later I became interested in the English language. For me English was a beautiful language and in addition, I realized that English could improve my future. I have already been learning English for 3 years. At first, when I started learning English it was a bit difficult, the only words I knew in English were "hello" and "hi" but now my English has improved and is becoming better and better day by day.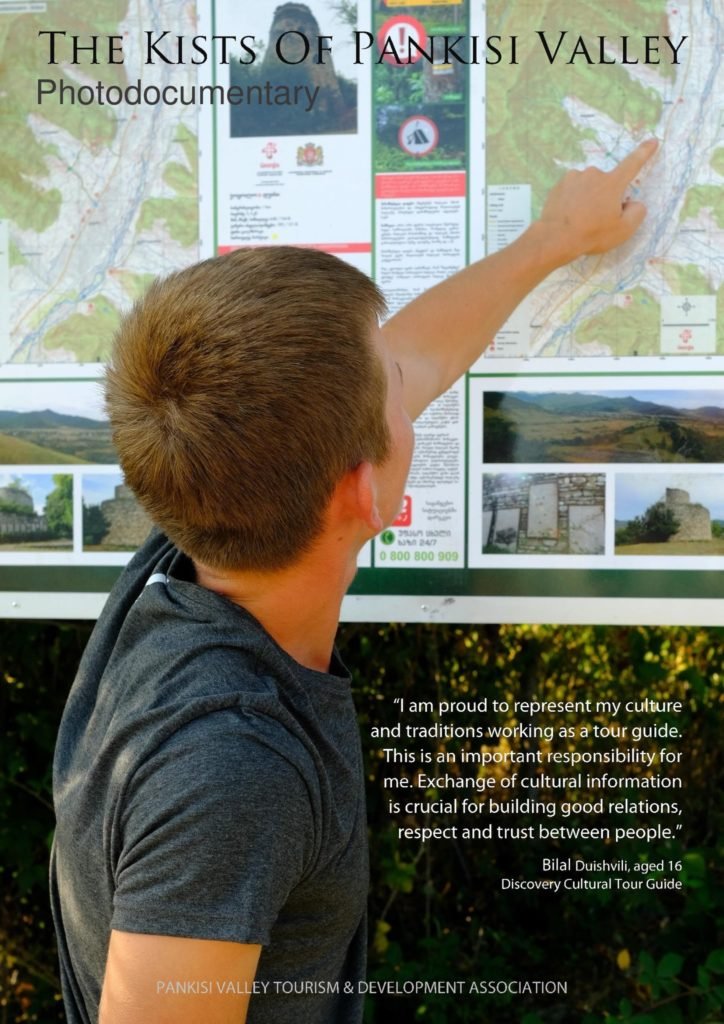 For all these reasons, I started working as a Cultural tour Guide at Nazy's Guest house. Being a Cultural tour Guide is very important and responsible for me while I introduce Pankisi to visitors. I always try to give them as much information as possible. In addition, working as a tour guide is very interesting for me, because I can communicate with people from various countries, get information from them, improve my speaking skills in English and learn some new phrases in other languages.
My first tour with the visitors was extremely hard for me. Visitors were from Australia and one of them was going to write about Pankisi, I knew I had to give them lots of information and show how beautiful and interesting place it was. Fortunately, I did well and at the end of the day I was happy to realize that I could introduce my native place and earn my own money.
Cultural tour Guide in Pankisi Bilal Duishvili.