I have been working at RSF as an English language teacher since 2017. I began teaching several days after graduating from Ivane Javakhishvili Tbilisi State University. I was lucky that I found a job at this organization, because here I was given a great opportunity to gain experience and to be involved in the trainings conducted by the British Council trainers. They taught me the right ways of teaching the students. Besides, the organization supported its teachers' trainings conducting by the professors of Telavi State University.
After a year working at RSF, I was hired by PH-International (Harmony Project) as Access Microscholarship Program teacher in Pankisi. I am proud to be a member of this global organization, which offers free English language courses to the students from economically disadvantaged families. It gives the opportunities to the students to participate in the exchange programs to the USA.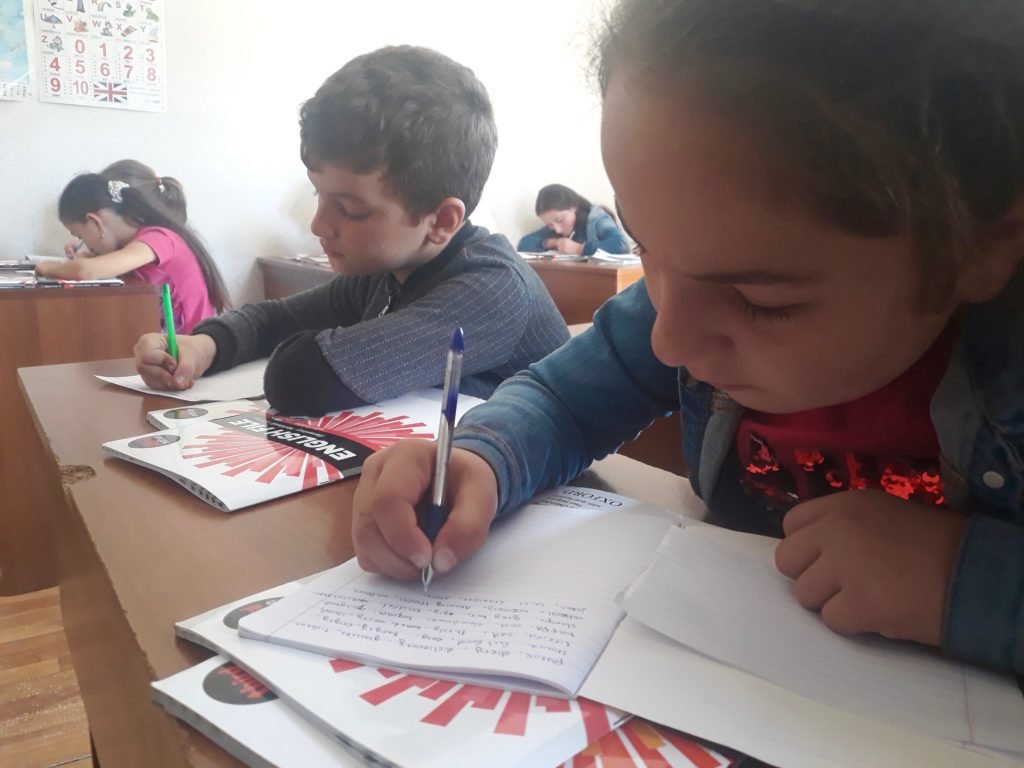 At RSF I teach 2 groups, totally 26 students, pre-intermediate and intermediate levels. To be honest a teacher's job is not easy one at all. It does not mean only teaching a subject, first of all you take a huge responsibility on yourself. As a teacher you influence on their psychological and personal development. From my experience I would say the major thing of teaching is that the students should love the teacher otherwise they do not study. The next thing is that you should know your students' needs and interests. And the third one, you should be a good friend for your students to create a warm and friendly atmosphere in the classroom. For an efficient classroom management we establish the classroom rules with the students and they respect the rules created together with them.
The most frequent activities I apply to develop my students' speaking skills are pair work, group work and making presentations. Group work and pair work works especially for the shy students, they overcome shyness and increase self-confidence.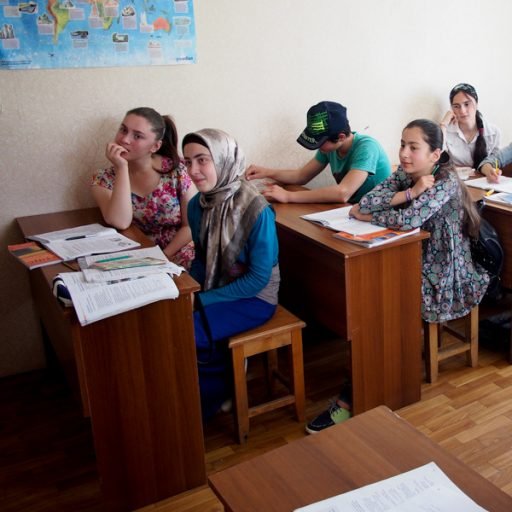 Every year the organization is expanding its borders. The students from the neighboring Georgian villages (Matani, Sakobiano, Koreti, Kvareltskali) are enrolling the courses in RSF. They attend the lessons in our Duisi center. I am glad to have Georgian and Kist students in the classroom sitting next to each other. As it contributes the integration process between Georgian and Kist nations which will lead us to the better future of this country.
I am extremely happy seeing that the present generation in Pankisi is much better than my generation. They are more developed, intelligent, free, determined, oriented on self-development. They are using critically thinking and their civic awareness is higher than the previous generations. I believe they are the generation who will change the future of this valley and wash away all the stigmatisations labeled to Pankisi Gorge.